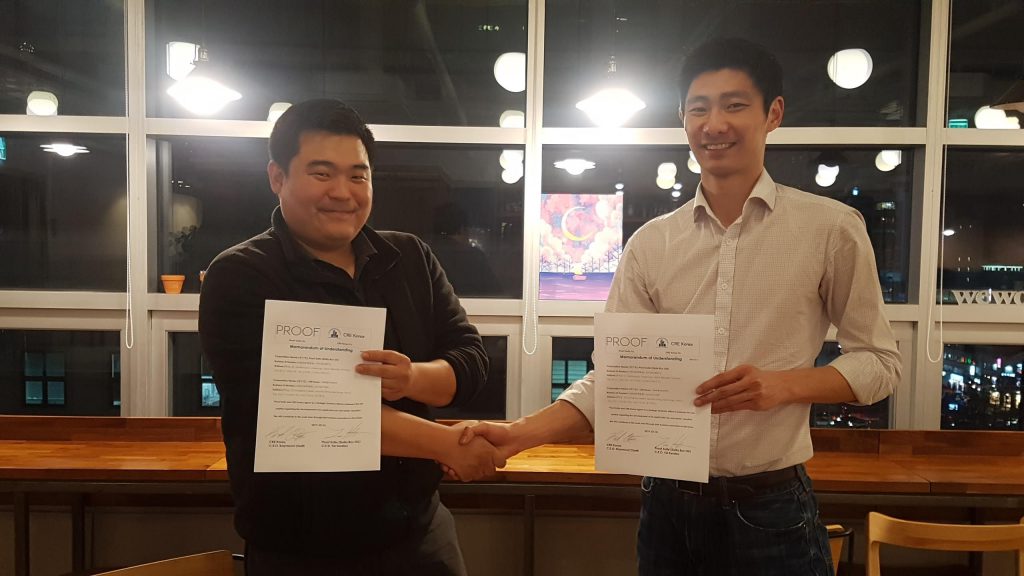 Today, I'm excited to announce that CRE Korea has signed a MOU with Proof Suite, a financial technology, research, and development company, to work together in developing each other's business. I'm looking forward to having the Proof team, led by Tai Kersten, support our technology and data science team's development as it relates to data gathering and processing / cleaning.
I first met Tai in July 2016 when he and his business partner were giving a presentation at the Seoul Real Estate Investing Meetup about their start-up Korestate, a big data platform that analyzed Naver Land data to assess potential deals.
Given his experience with Korestate and tech background I was lucky enough to reconnect with Tai again in February 2018 to ask for his feedback on our work at CRE Korea.
Since then we've been in touch and have gotten to the point where both Proof and CRE Korea see value in each others core strengths to formally announce a working relationship to help our respective businesses grow and to attract foreign investment to South Korean real estate assets.
---
About Proof Suite